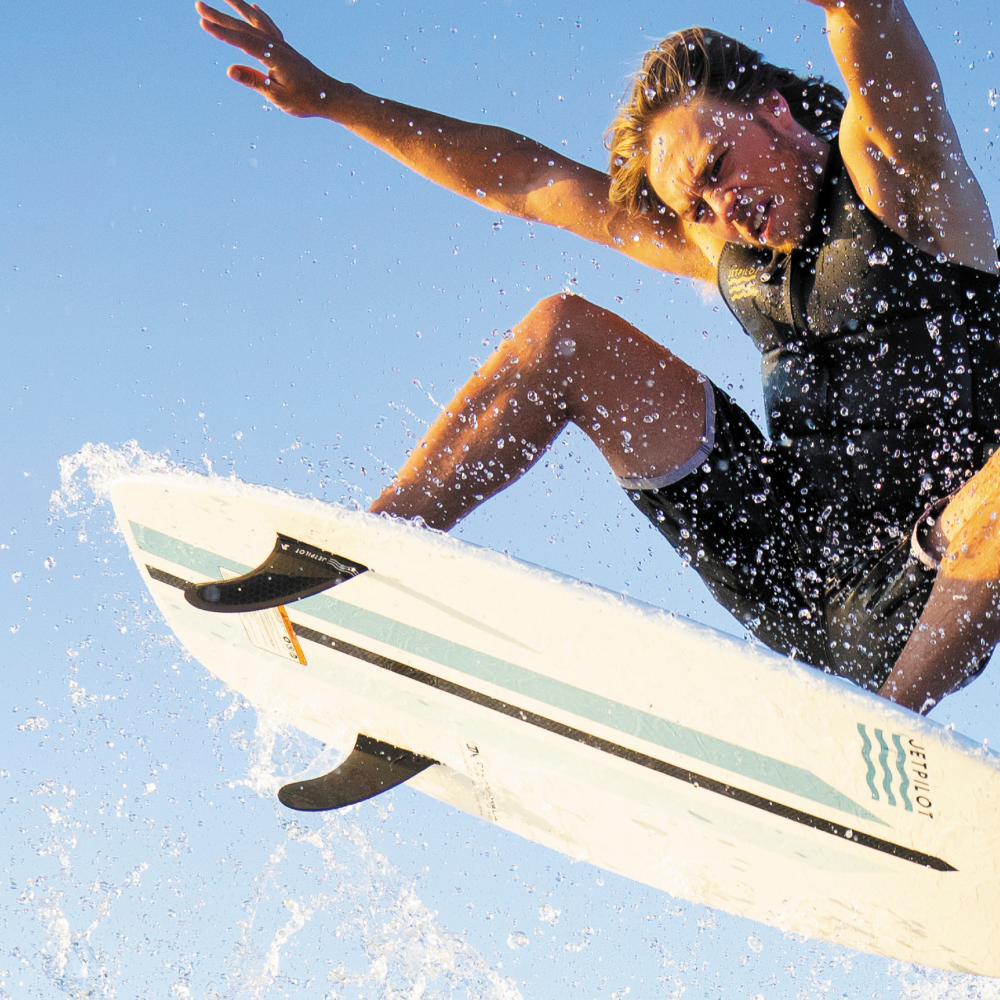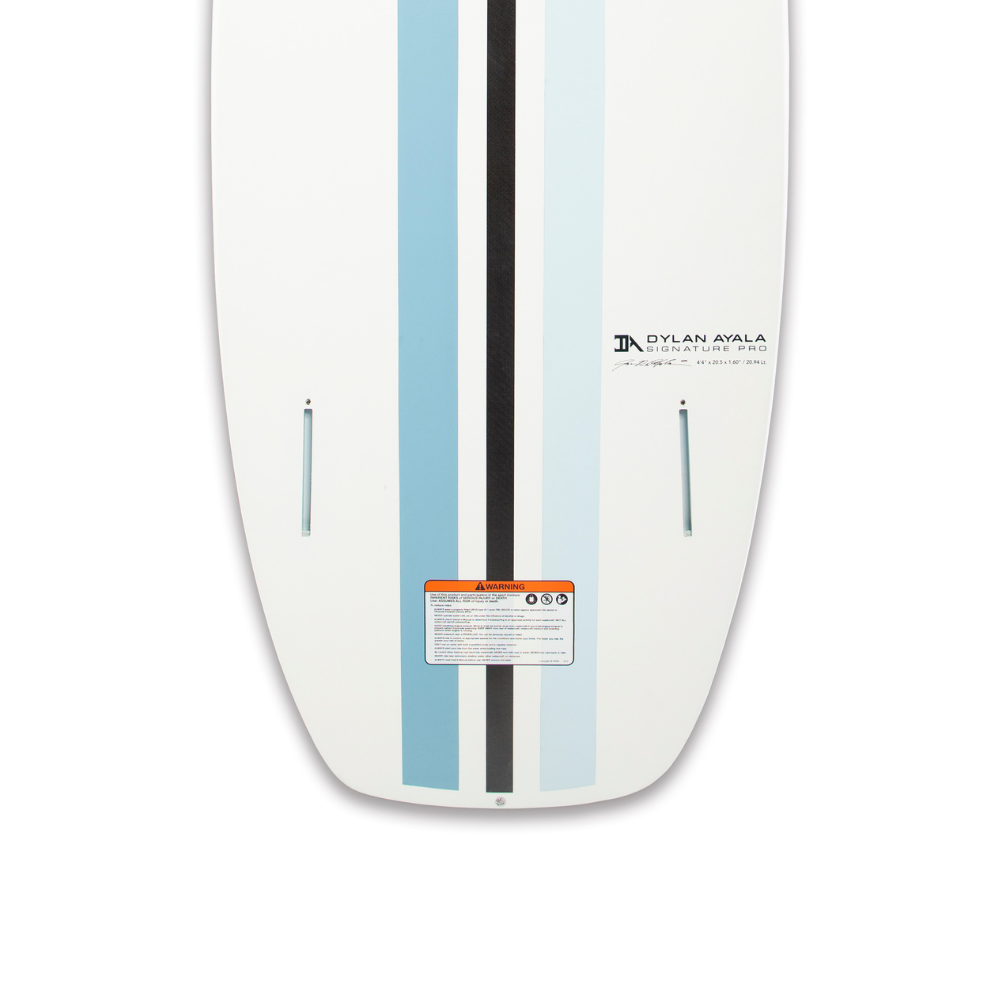 ROUNDED SQUARE TAIL
This tail helps the rail edge hold on hard snaps and transitions from tricks. It also helps generate speed out of turns.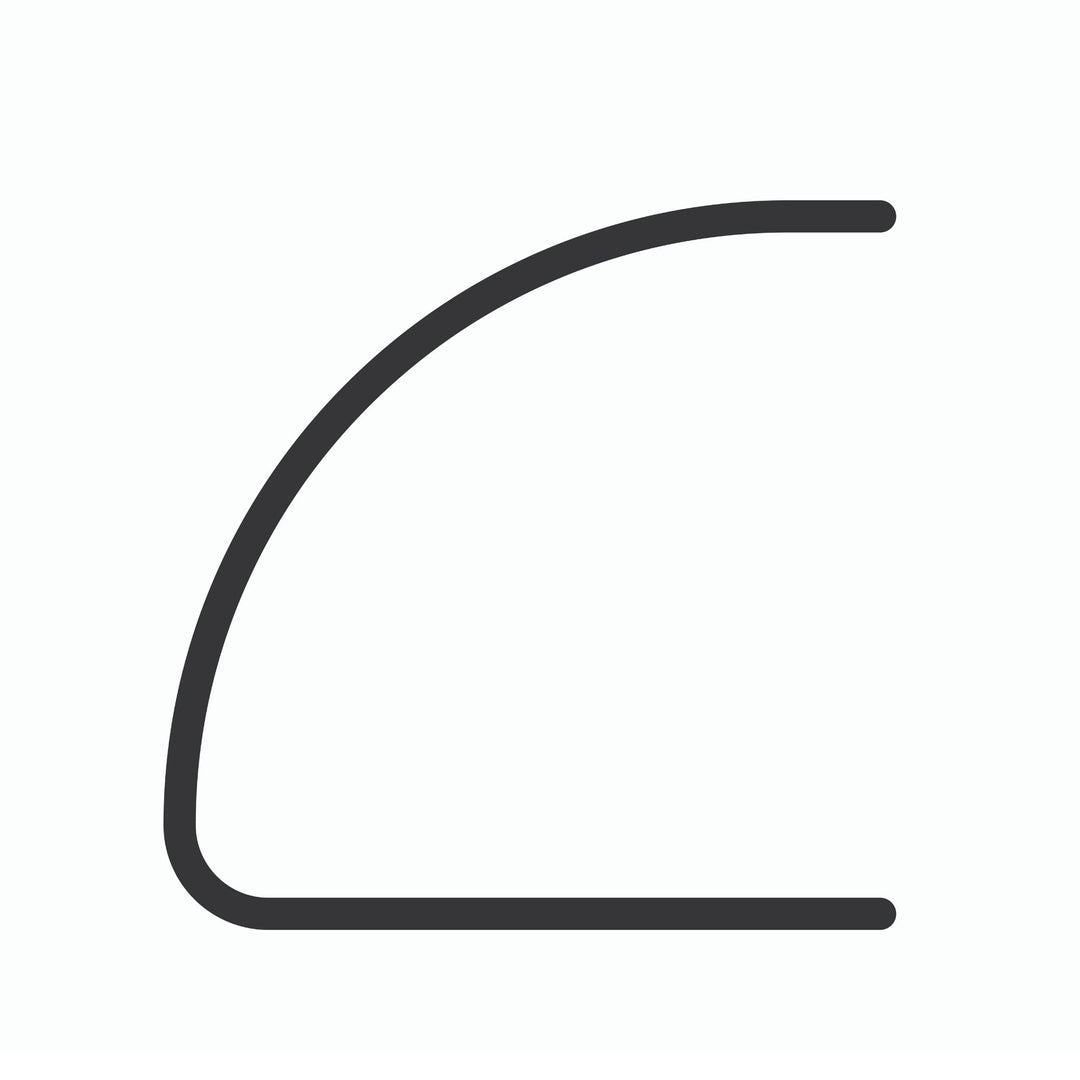 HARD RAIL
The sides (rails) of the board have a sharper profile that cuts through the water easier and provides increased speed and quick snaps or spins. It releases out of the water better than rounded/soft/full rails and feels more loose. The rail on this board transitions into a softer rail in the nose which allows for smother transitions on airs.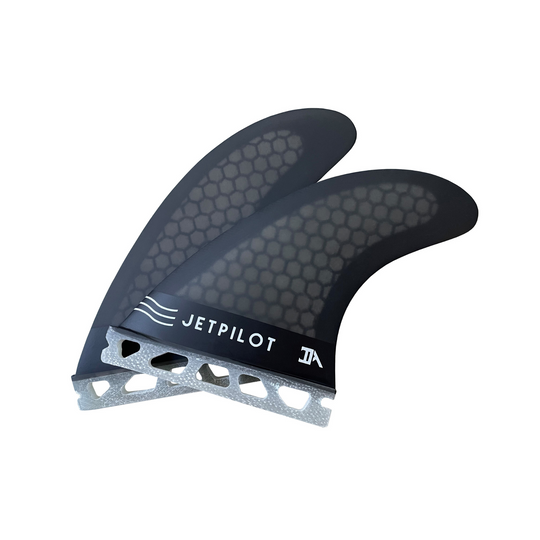 TWIN FIN
The twin fin configuration offers a fast and loose ride which caters well to high performance tricks. Two fins still offer good stability and hold with less drag.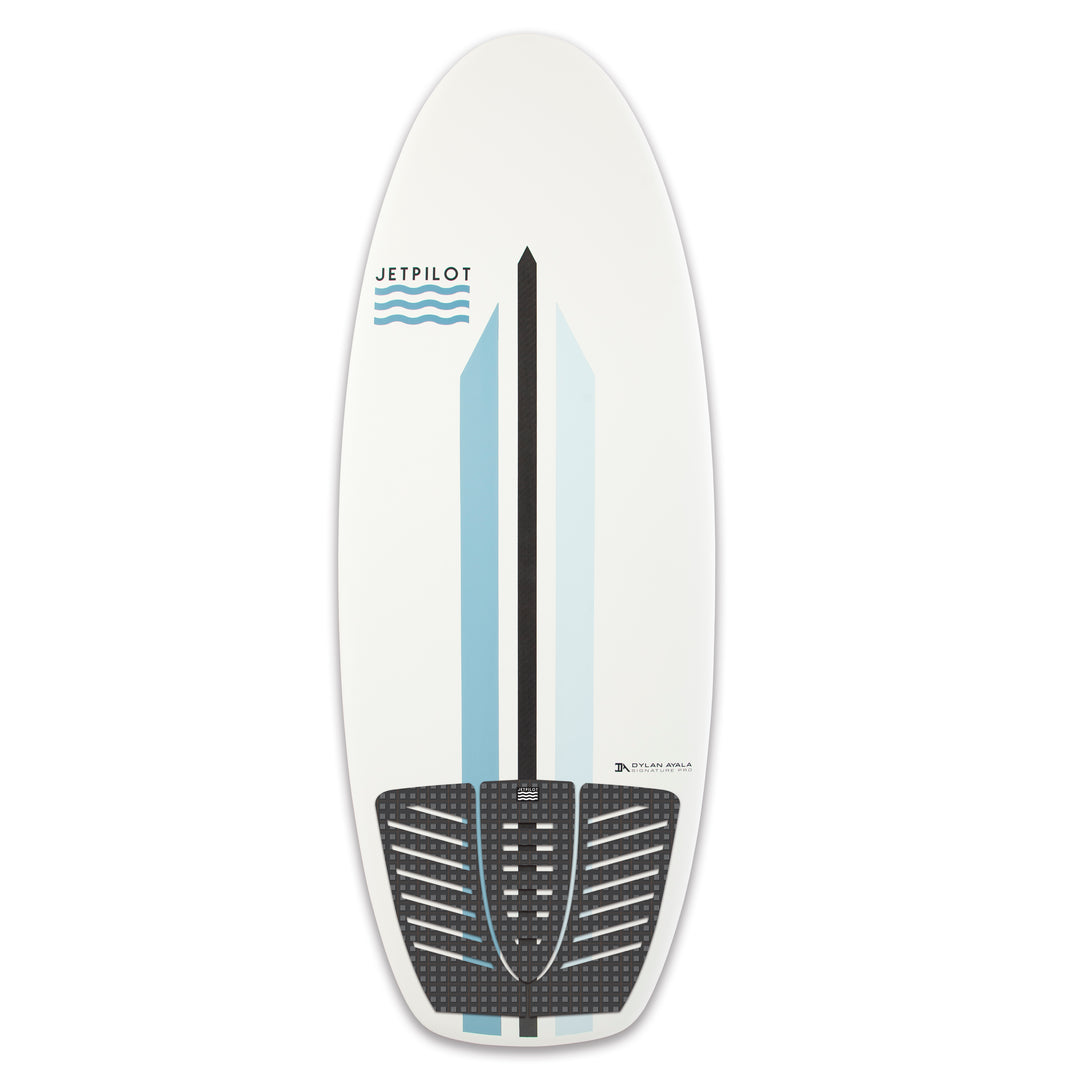 3 PIECE EMBOSSED GRIP TAIL TRACTION PAD
The EVA tail pad has a 4mm center arch that provides excellent grip and comfort for your back foot. The 3cm vert wedge tail kick keeps your foot from slipping off the back.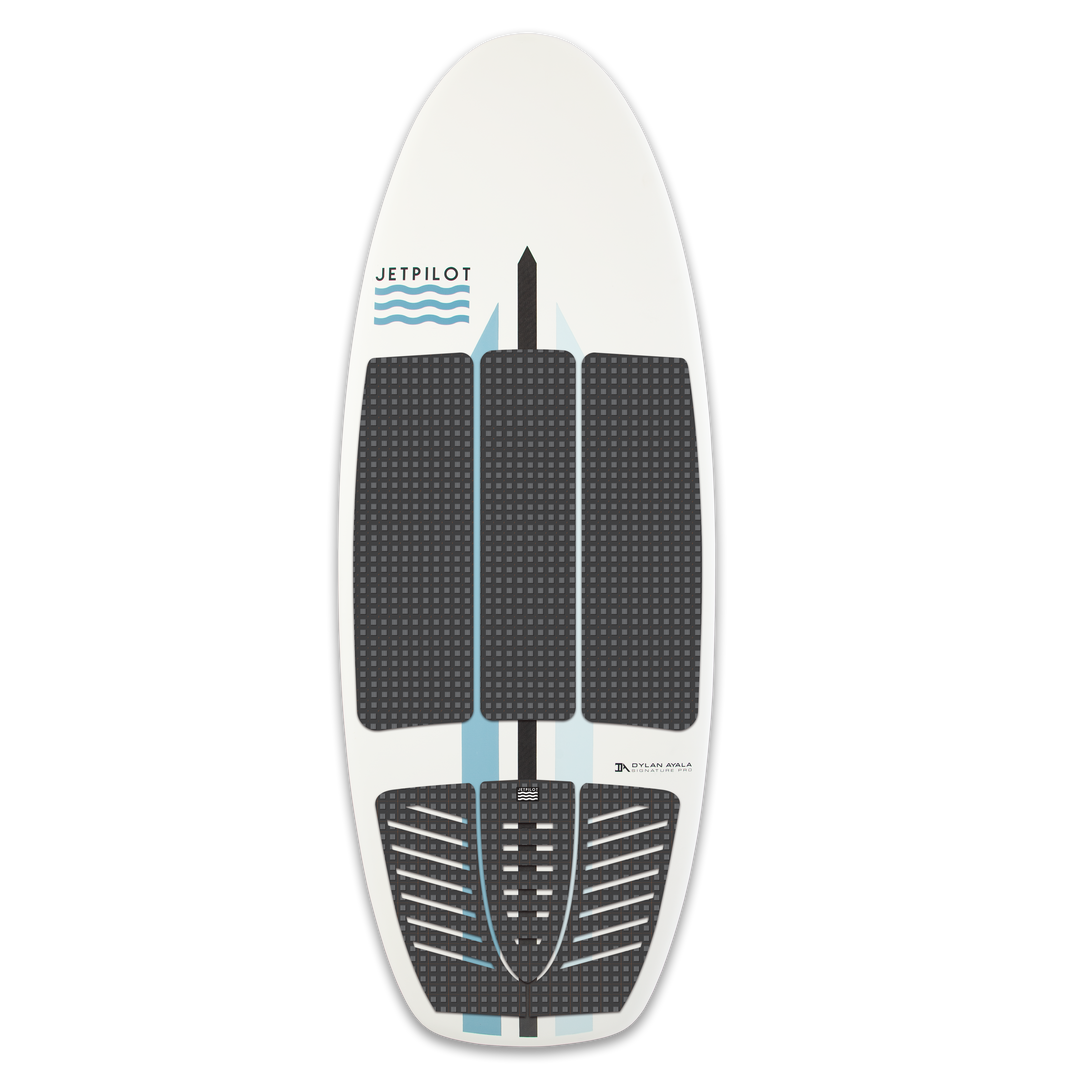 3 PIECE EVA FRONT TRACTION PAD
The front traction pad is included with the board but not applied. Dylan rides with wax on the deck for optimal movement and traction and we thought you may want the option as well.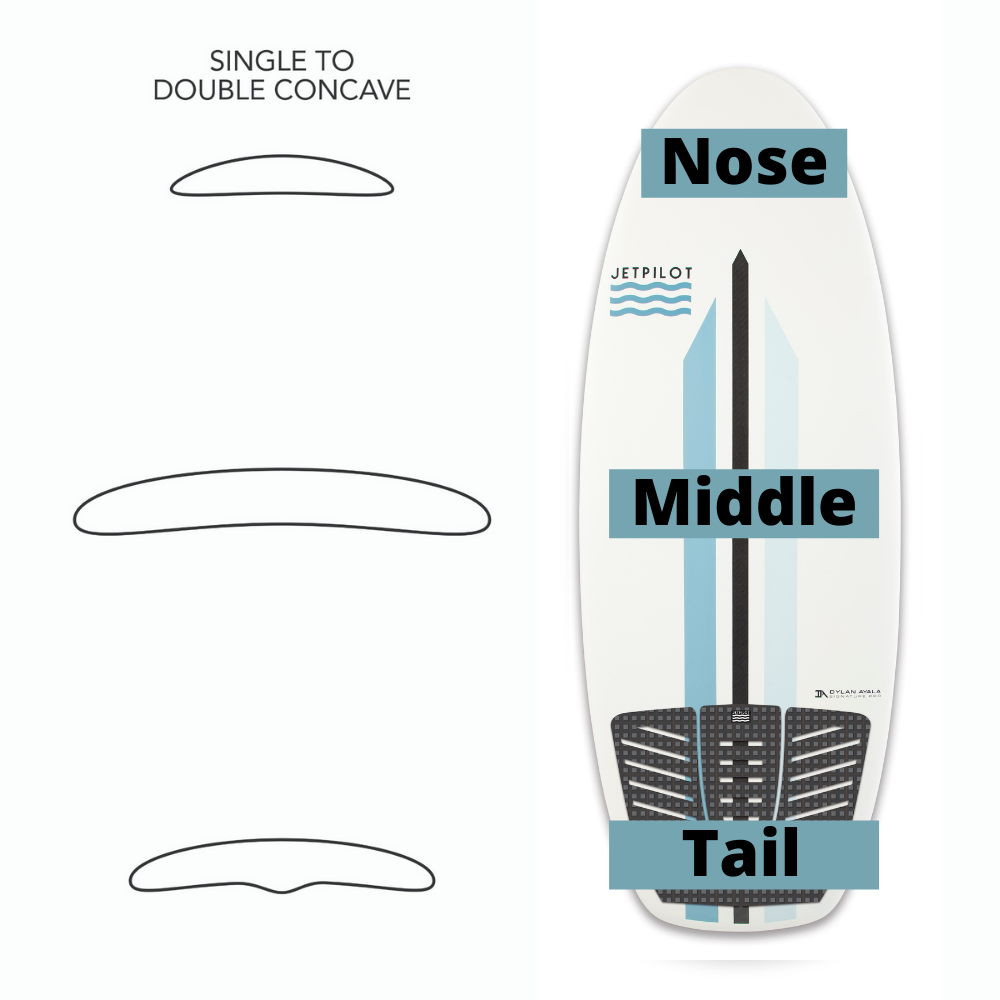 SINGLE TO DOUBLE CONCAVE
Provides lift in front for crucial recoveries, transitions to predictable tracking with controlled lift.