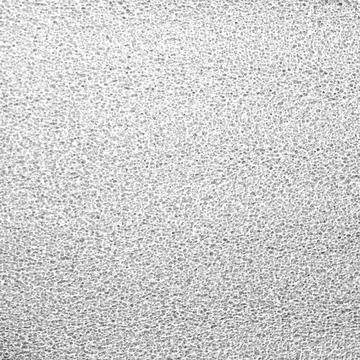 AERO-JET FOAM
Its what makes the vest float but what makes it awesome is its extremely soft and pillowy.  Some vests have layered foam (3-5 layers like a club sandwich), this one doesn't, its one solid piece of foam making it more flexible and durable.  The entire vest, front/back/sides have this foam.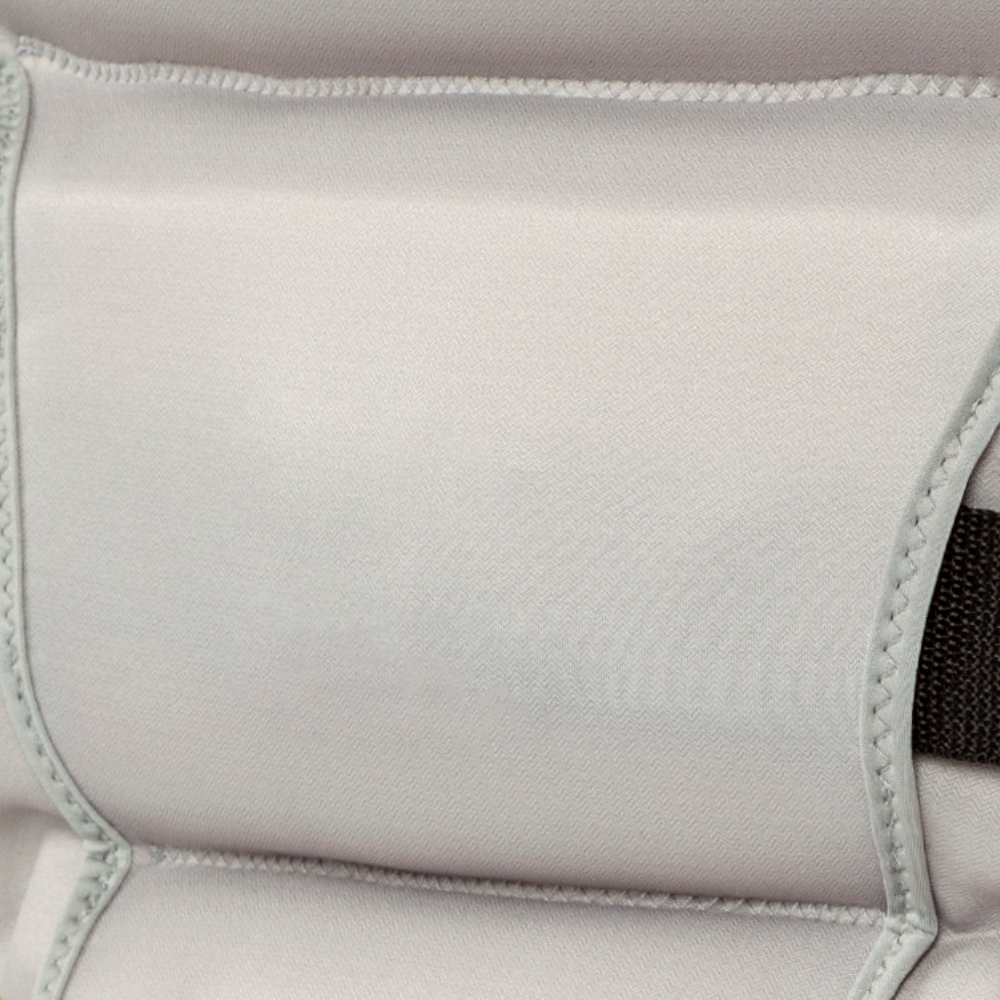 FLEX-LITE NEOPRENE
Flex-lite is insanely flexible, soft, and lightweight, in fact it's the best we can find.  The jersey is extremely soft and smooth while the internal foam is lightweight and holds less water than other foams.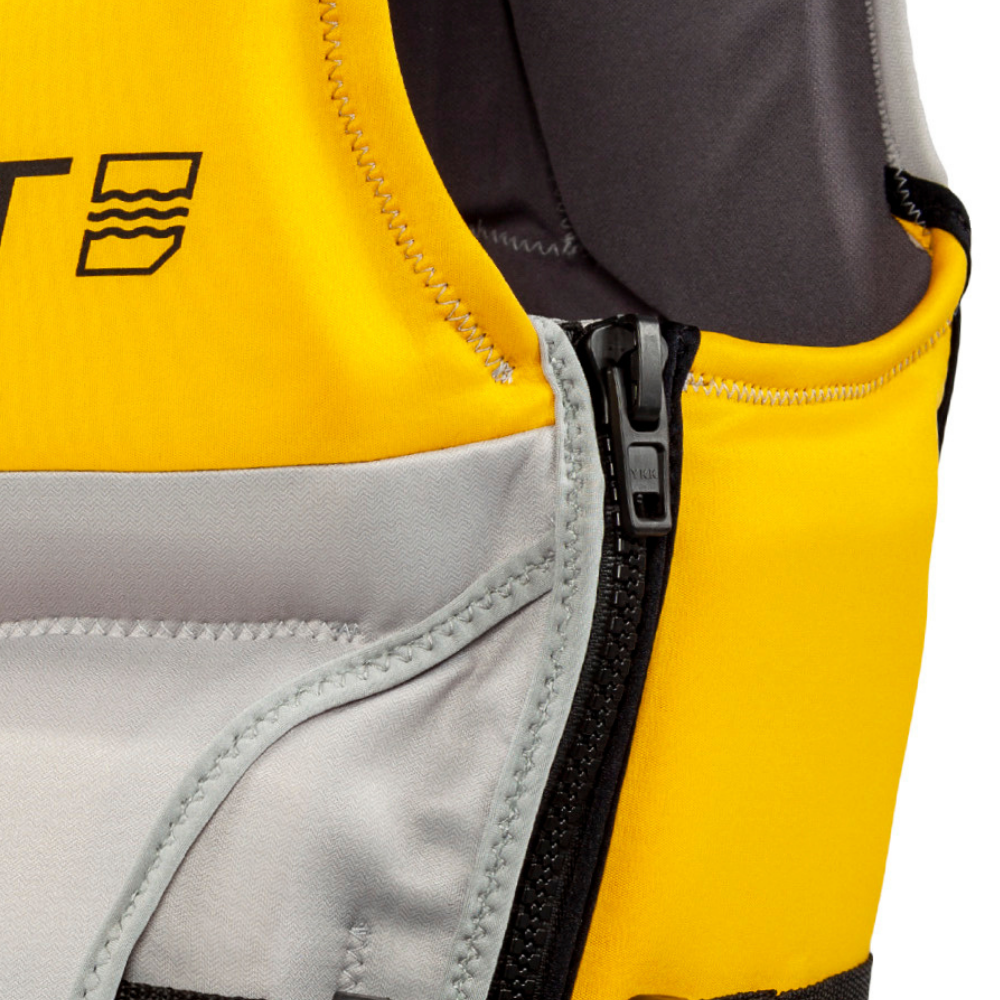 YKK SELF LOCKING ZIP
YKK premium zippers wont break or lock-up, seizing the zip head and causing head aches when your just trying to have FUN. The zipper teeth are coated with high strength, UV treated plastic to increase durability.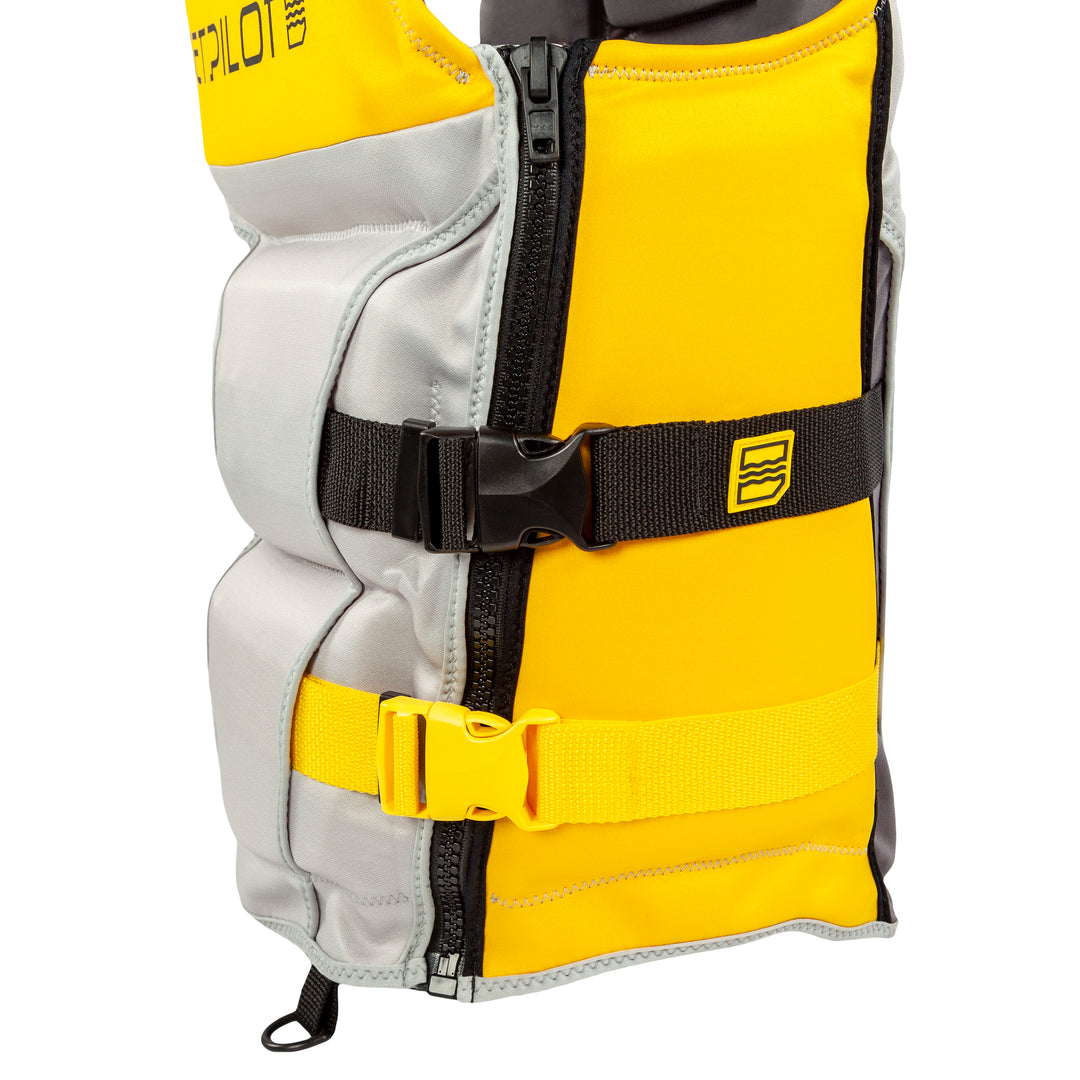 INTERNAL 2 BUCKLE DESIGN
Side entry buckle design eliminates the bulkiness of a zipper on the front.  The internal buckle design eliminates the danger of the handle bars catching on a strap.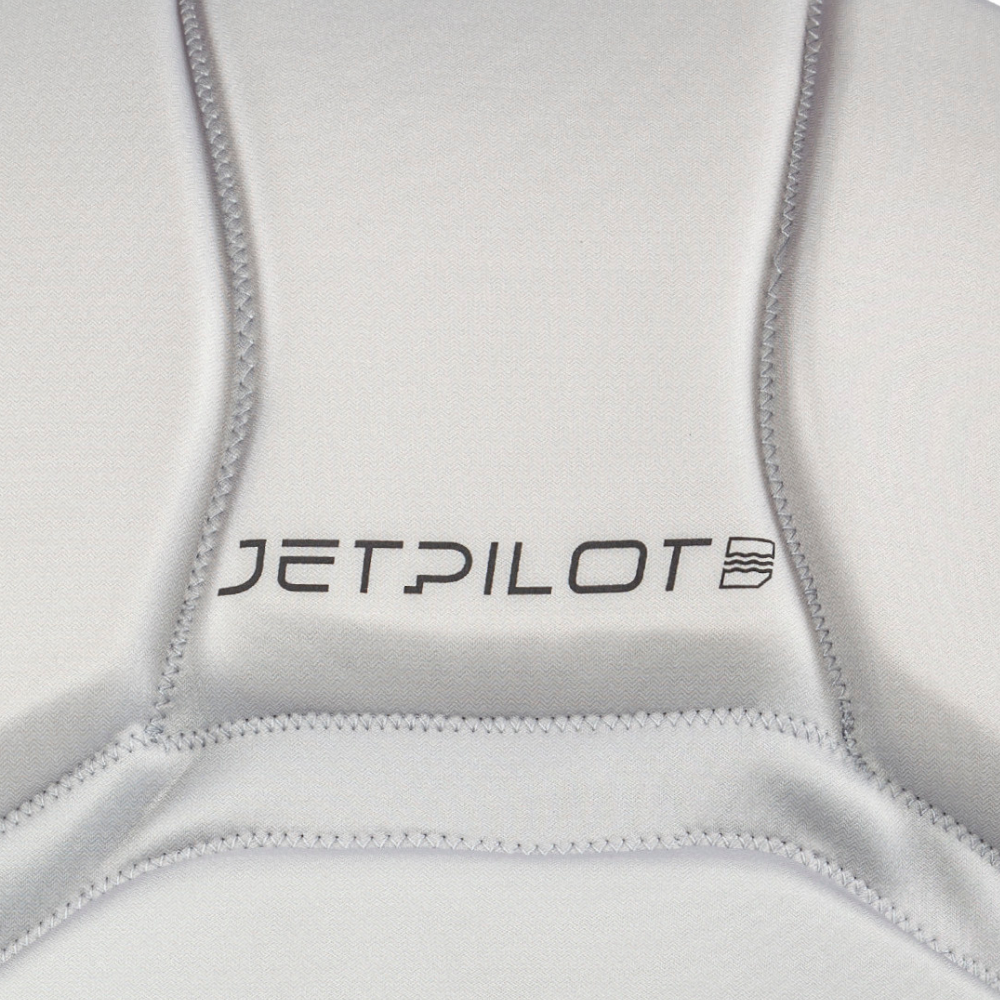 Beveled Foam
Increases mobility and decreases the bulkiness giving you a low profile look and ensuring a great fit.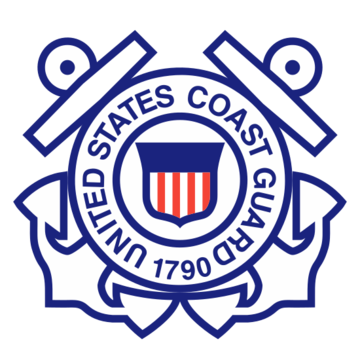 U.S. COAST GUARD APPROVED